Saturday, June 22, 2019
9:00 am - 12:00 pm
This event has already occurred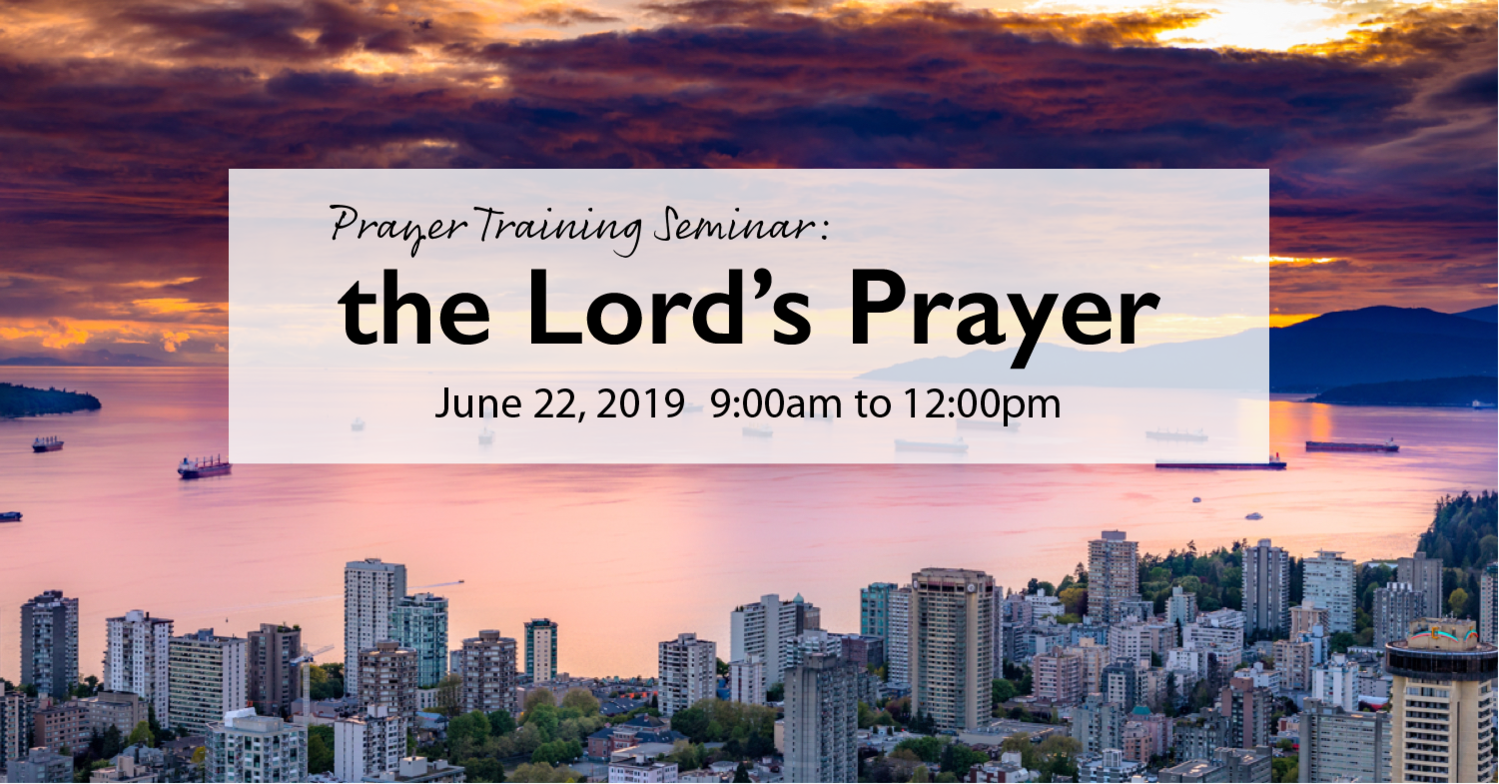 Would you like a way to gain confidence and a practical on-ramp into a prayer lifestyle? Are you a mature believer looking to be challenged into deeper prayer with meaningful, biblical tools? Come to this prayer training session on June 22, from 9am to 12pm!
When Jesus' disciples asked Him to disciple them into a life of prayer, Jesus gave them the Lord's Prayer, a summary of the gospel message and a model for both personal meditative prayer and corporate intercession. Whether you are new to prayer or a seasoned saint, this fresh look at the Lord's Prayer will challenge you, encourage you, and change your thinking.
Come expecting to:
See how to develop a thriving prayer life that moves from duty to fellowship and enjoyment

Learn practical ways to use the Lord's prayer as a scriptural tether between Spirit prompting and biblical truth.

Use each petition of the Lord's prayer for intercession in your family, community and church
REGISTER NOW TO SAVE YOUR SEAT!
Sara Maynard is the Executive Director of Redleaf Prayer, a national intercessory prayer ministry. She is also the Director of the Multiply House of Prayer and in this capacity serves the Multiply church planting organization in mobilizing prayer. She is the author of two books, Canadian Mantles of Revival, and The Prayer of All Prayers: Finding Life and Revival in the Lord's Prayer. In addition, Sara travels extensively teaching and equipping on prayer and revival in schools, churches and conferences. Sara is passionate about using the Lord's Prayer in personal meditation and corporate intercession, having seen her own life and her prayer ministry transformed through it.