Lent: A Celebration of Life
Lent: A Celebration of Life
February 14 - March 26, 2018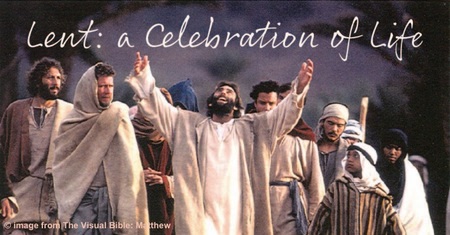 For those of you who are new to our church, you may be thinking, " Lent? What's that?" Or "Lent? Isn't that what Roman Catholic or Greek Orthodox churches observe? Why are we talking about Lent in an Mennonite Brethren church?"
Well, good questions. Lent is one of several seasons in the church calendar that we as Christians can use to focus our attention on different aspects of our faith. In Lent, we spend 40 days leading up to Easter considering the suffering and death of Christ with honest reflection and sober spiritual preparation. Some people give up something during Lent (like a fast) as a daily reminder of what Christ gave up for us. Some of us use a daily 40-day devotional in their personal quiet time, like the Lent devotional our MB Seminary has published. (Which, by the way, is still not too late to purchase on Kindle. See here.)
So, as a church, on the six Sundays leading up to Good Friday and Easter we usually spend a moment on Lent, reflecting on the life and ministry of Jesus as He journeys to the cross.
This year we are calling our Lent Season a "Celebration of Life". We often use this phrase at a memorial service for someone we love, and the connection here is intentional. At a memorial service there is sadness, an ever-present awareness of the death of our loved one. There is an acknowledgement of loss. So, too, in Lent we remember the death of Christ and His suffering.
But a really good Celebration of Life service is also when we share stories about how that loved one's life made a difference in our life. We have favourite memories that make us smile or laugh and we talk with each other about how that person's life changed our life. You know, like, "Mom would come in every morning and kiss us awake long after it was just embarrassing, remember? But, man, I sure knew she loved me".
So, too, in this Lent Season we celebrate the life of Jesus, we celebrate that not just His death but also His LIFE forever changed our own.
Please join us on Sundays at 10:15am during this Lenten season!
Ministry Worship & Arts
Return to Events
---