Sunday, March 10, 2019 Next Date
10:15 - 11:30 am
This event has already occurred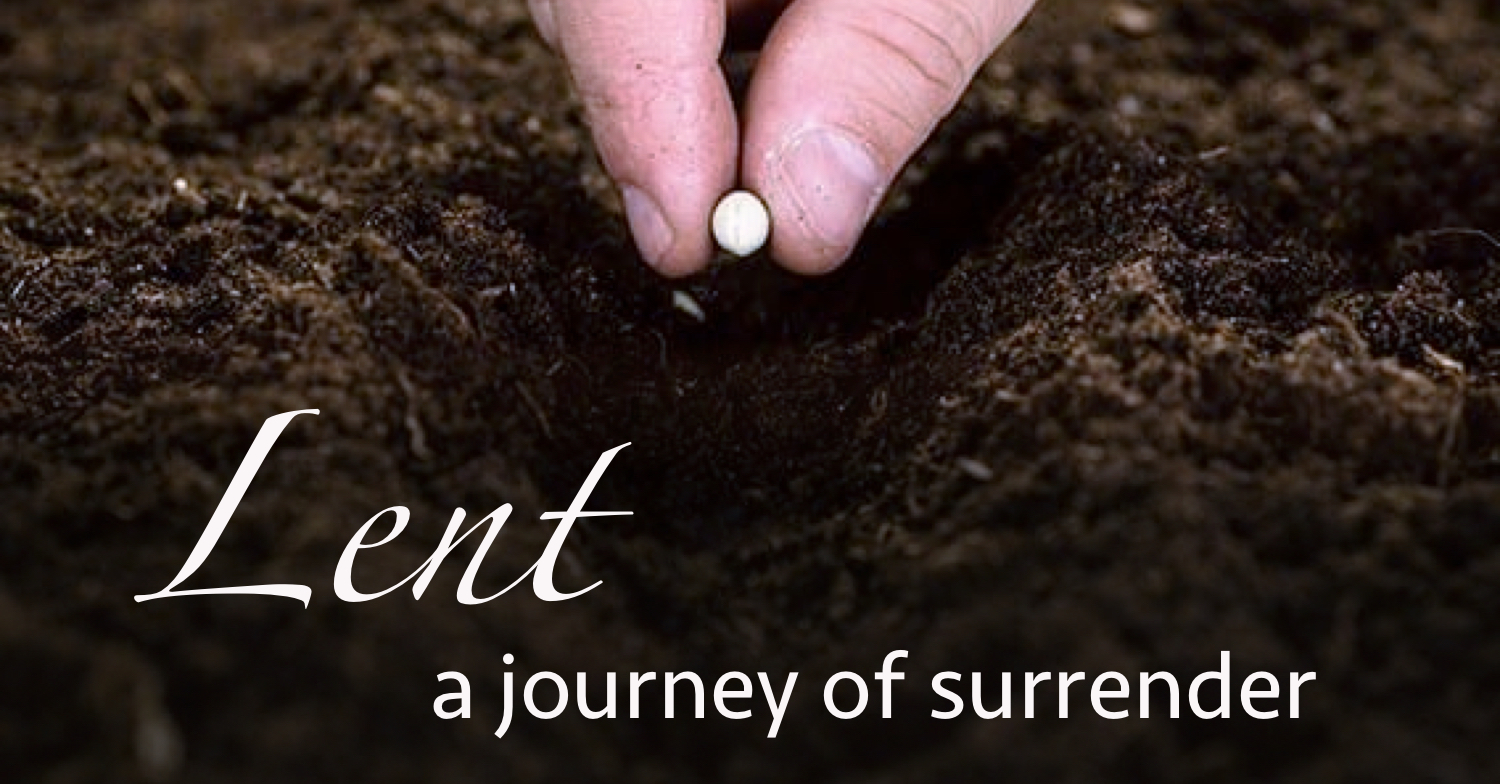 "Listen carefully: Unless a grain of wheat is buried in the ground, dead to the world, it is never any more than a grain of wheat. But if it is buried, it sprouts and reproduces itself many times over. In the same way, anyone who holds on to life just as it is destroys that life. But if you let it go, reckless in your love, you'll have it forever, real and eternal." John 12:24-25 The Message
Lent simply means "Spring" in Latin, and this meaning gives us a hint of what Lent is all about. Spring is a time when we come out of the dead of winter, the ground bare and cold. The plants and shrubs are dormant and yet we see that they are not dead. There is resurrection. Bulbs are peeking their green tips through the ground, bare branches are swelling with a hint of new buds. And those of us gardeners put our seeds in the ground as the sun warms the soil, anticipating new growth and a summer harvest of food and flowers.
So it is with Lent. Jesus says in John 12:24-25 that seeds must be surrendered to the ground, dead to the world, in order to have new life spring up in abundance, real and eternal. Lent is often considered a time of "doing without", self-denial in a physical form. A death to self. This is so, but the most important work of Lent happens on the inside, in our innermost being. Lent is a time of drawing closer to Jesus, the Son that warms the soil of our winter hearts. We choose to make sacrifices during Lent, daily small surrenders, to help us pay attention to the presence of Jesus and His invitation to new life. These surrenders direct our dependence away from the temporary things that satisfy to the One who alone can meet our needs. Deepening roots in our relationship with Jesus, we find resurrection life growing inside of us.
Each Sunday morning during our gathering we will spend a Lenten moment considering this theme of surrenders, both large and small, that we may gently open ourselves up to the grace of God.