Thursday, February 21, 2019 Next Date
6:00 - 8:30 pm
This event has already occurred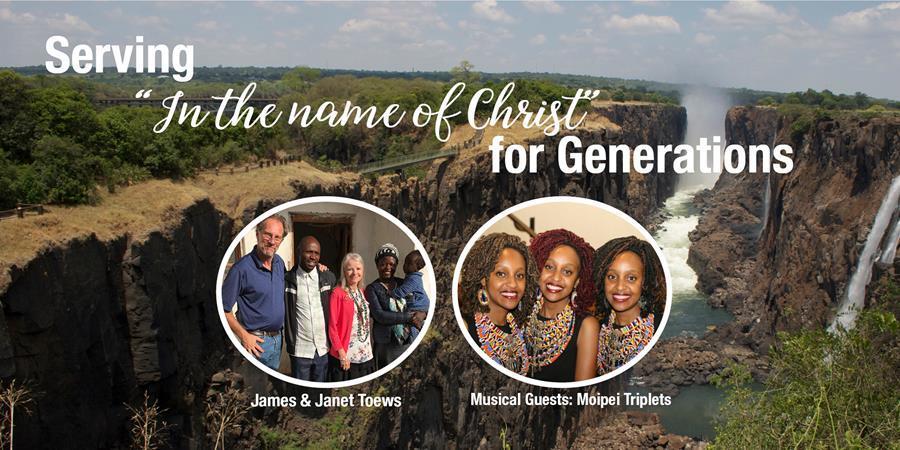 We invite you to join us for an evening of dining, visiting and storytelling, at one of our 2019 Winter Fundraising Banquets across British Columbia!
February 21 - Langley (North Langley Community Church) get tickets here.
February 28 - Abbotsford (Emmanuel Mennonite Church) get tickets here.
March 1 - Richmond (Peace Mennonite Church) get tickets here.
Since MCC began nearly a century ago, it has been an integral mission partner with a wide variety of Anabaptist churches in Canada and the U.S. Through MCC, those churches join with others around the globe to respond to disasters; work with local initiatives to provide food, work, health and education; and promote peace where
Speakers: James & Janet Toews (sharing stories from their recent trip to Zambia)
Music: We are also excited to welcome the Moipei Triplets (from Kenya) as our musical guests at this year's Banquets! Magdalene, Mary and Marta have performed at venues such as the AT&T Centre in San Antonio Texas, to a rousing ovation, and won African continent-wide performance awards.
Punch is served at 6:00 pm and a catered buffet dinner served at 6:30 pm.
Tickets are $20 each (or $150 for a table of 8) and are available for purchase online (see links above) or call Shelley or Katie at 1-604-850-6639.