Week of Prayer
Week of Prayer
January 21 - 28, 2018
7:00PM - 9:00PM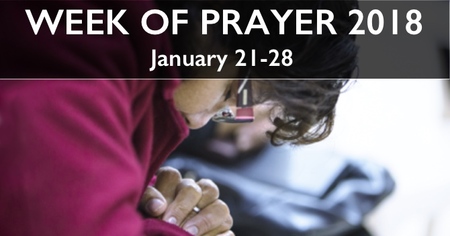 You're invited to join Mennonite Brethren across Canada as we enter into the new year by praying together. The Canadian conference will be holding our annual Week of Prayer January 21-28, 2018, and would love you to join with us in praying into the theme of waiting.
There will be people from our church meeting to pray together every evening from January 22 to 27 at 7pm in the Youth Room. Please join us!
You can also sign up to receive daily email reminders during the week of January 21-28 by clicking here or catch our daily posts on Facebook (@mbconf) and Twitter (@CdnMBPray) using #CdnMBPray.
To help you we have made a downloadable PDF of the 2018 Week of Prayer guide, available in both English and French. Hard copies will be included in the January issue of the MB Herald.
Here are a few ways you can use the Week of Prayer guide:
Use it as part of your devotional or small group time
Connect with others across Canada using the hashtag #CdnMBpray and follow us on Twitter at @CdnMBPray
There will also be people
Ministry Worship & Arts
Return to Events
Save Event to your Calendar
---