Saturday, January 12, 2019
8:30 am - 12:00 pm
Eagle Ridge Bible Fellowship
This event has already occurred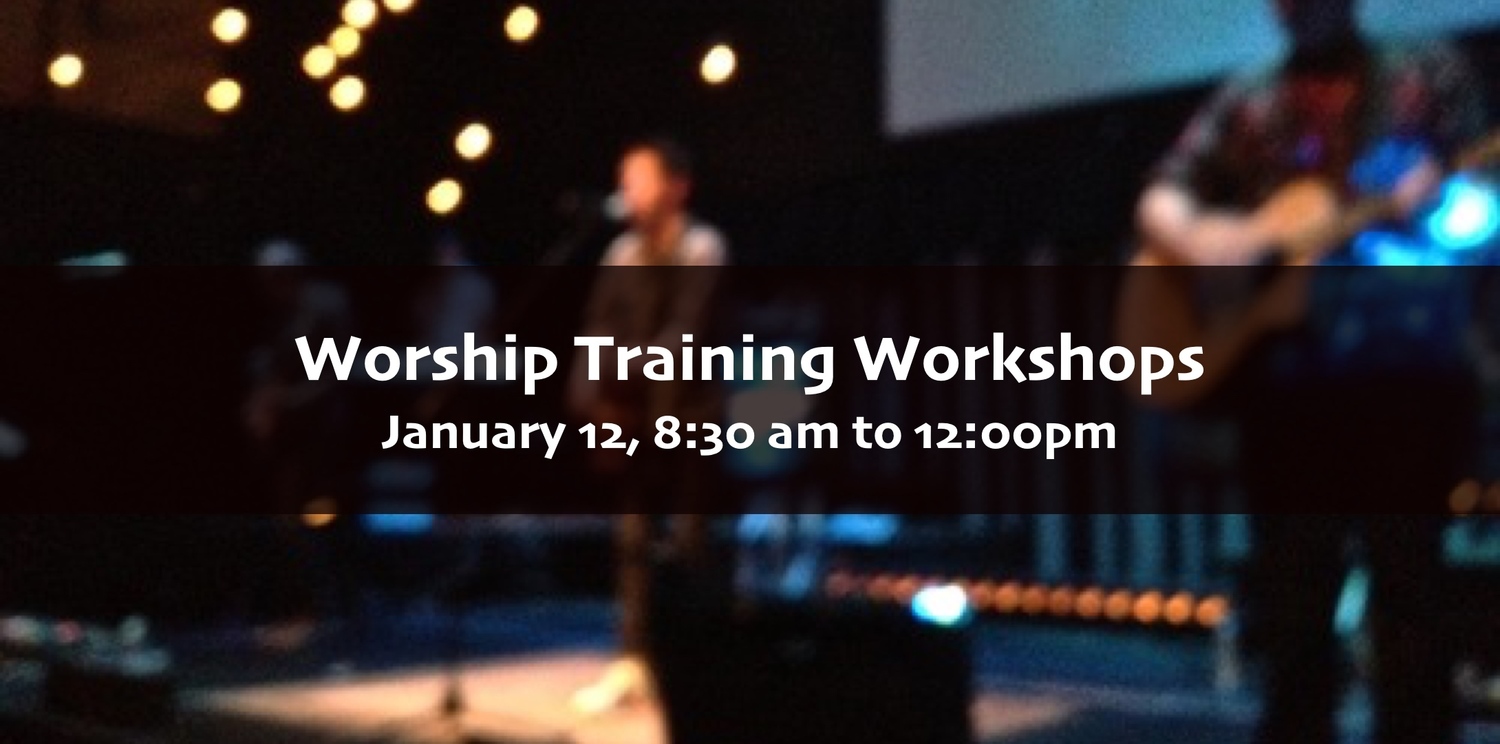 A foundational workshop for all musicians, singers, leaders and all worship ministry members! Two workshops will be presented, one on planning transformational worship services and one on stage presence. Come to one or come to both! There will be a short coffee break between the workshops.
8:30am - 10:15am
PLANNING TRANSFORMATIONAL WORSHIP - Stacey Gleddiesmith
Have you ever struggled with worship planning, wondering which songs to choose and how to plan toward the sermon without simply circling a theme? The four-fold liturgical structure is a transformational tool that gathers a community together, helps them to receive the Word, gives them an opportunity to respond to the Word, and sends them out with that Word to continue to participate in the work of God in the world. We'll discuss the heart of this structure and how you can engage this transformational tool in your own congregation— without becoming a "liturgical" church.
Stacey is a worship leader with over 20 years of experience in worship planning, leadership development, music performance, and liturgy. She is passionate about theologically-driven worship that transforms the people of God, equipping them to participate in God's work. She serves on faculty as the Director of the Worship Arts program at Columbia Bible College.
10:30am - 12:00pm

STAGE PRESENCE - Shar Warkentin
Whether you are a part of a worship team or leading as a solo musician, being on stage creates both a physical and psychological barrier between the worship leader(s) and the congregation. Through the lens of hospitality, we are going to unpack our role as worship leaders and band members in helping to close that gap. What are some of the key principals to keep in mind when leading people in worship? How is it different than entertaining? Be ready to learn and apply some new skills and get involved.
After almost 20 years as a worship pastor in Coquitlam, BC, Shar now mentors, coaches and trains musicians and aspiring worship leaders at Columbia Bible College in Abbotsford, BC. She loves God, the church & the beauty of Christ followers finding & using their gifts.