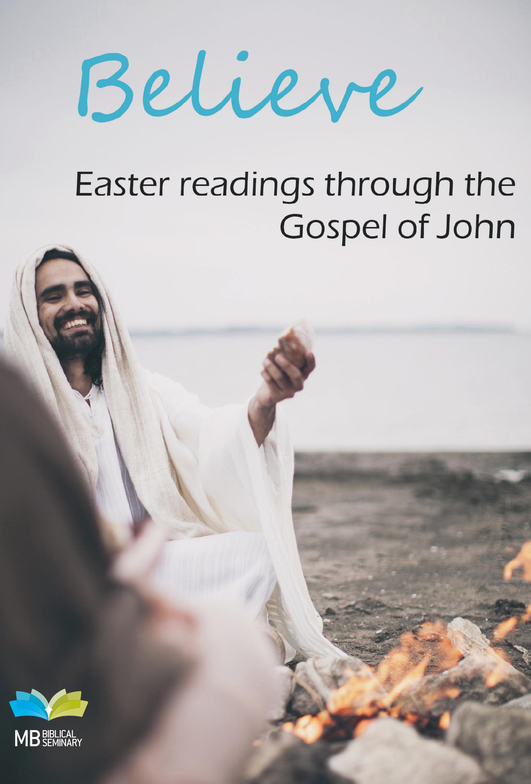 If you are looking for some devotional reading throughout the season of Lent leading to Easter Sunday, Believe might be a great option for you!
Believe: Easter readings through the Gospel of John.
Each devotional from Believe will be posted on MB Seminary website for you to access and enjoy, complete with Scripture links to BibleGateway. Click here to access the devotional for free.
If you would like to purchase your own electronic copy of Believe from Amazon for $3, click here.