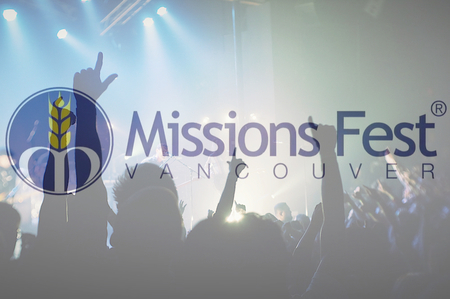 This year's theme of the Vancouver Missions Festival was 'Across the street, Around the world'. It was held on the weekend of Jan 30 – Feb 1. There were 222 Exhibitors, 92 adult seminar presenters, 4 plenary speakers, youth and young adult rallies and seminars, pre-school and children's programs, adult seminars, bands, choirs and a film festival. The Watoto Children's Choir presented a concert and testimonies from Uganda's orphaned children.
This year was the 6th annual film festival at Missions Fest. There were 8 feature length (60 – 90 min) films/documentaries from 6 continents and 4 short (4 – 14 min) films/videos produced by Apologetics Canada, Wycliffe Canada and 'Create Emerge' – a trans-national ministry of Youth With a Mission.
Greg Meeres, the film festival co-director, is a digital storyteller with a passion to accurately document social justice issues. He is also co-founder of the not-for-profit video ministry, "'I Am Filmmaker' – a video and digital storytelling training program for at risk teens. His company is Boldfish Video Productions Inc.
I encourage you to check ou the trailers for the films on the Vancouver Missions Fest website.
It's obvious to me that Missions Fest is powered by volunteer steam. When you consider the magnitude and professionalism of this event, it is clearly evident that there are many amazing, dedicated and devoted Christians who have donated their time and God given talents to impact the local community for Christ.