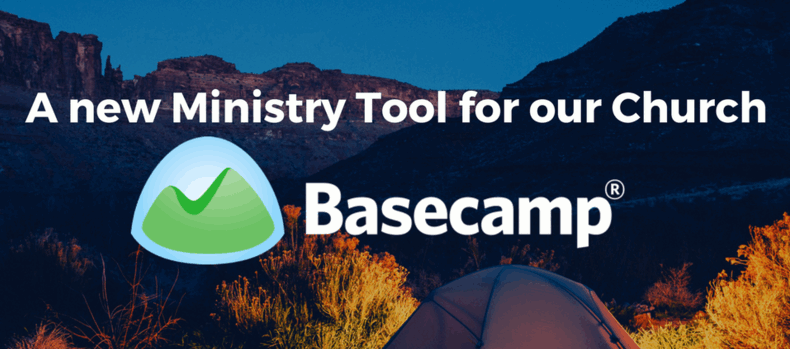 We've rolled out another tool for our Ministries, Projects, Teams, and Small Groups.
It's called Basecamp - and it's to help this...
There are Ministry teams and committees already hard at work in their own Team areas.
If your ministry doesn't yet have an area in Basecamp, let us know with an email [ click here ] and we'll talk with you to get one set up.
This is available for:
Small Groups
Ministry Teams
Committees
Special Events or Projects
Maybe you've just finished an event or project with a whole bunch of checklists, background and planning info. You could now save all that as a template in Basecamp, and easily re-create all that framework for next years project/event
Your Basecamp areas are open to just the members you invite.
You can share schedules, announcements, email, chats, files/documents, action items.
Whatever you need to keep everyone on the same page, informed, and things moving forward.
You can turn on or off features in your area to fit only what you need.
Once set up, what do you need to participate? It can be as simple as your email, or just a web browser. Or you can download an app for your smartphone, or computer at home. The apps are free, and the service costs are already covered by the core ministry teams using it.
Here's kind of what it looks like:
What do you need to do to get started?
Send an email request here and we'll setup a team or project area for you, and work with you to add or invite your team/project members.
If you have help requests, there is lots of helpful information in Basecamp itself, as well as additional help we've added to it, and you can also ask using the same links here to setup your area.