A shout went up from a dozen kids aged 5–9. It sounded more like a high pitched scream, but it was obviously positive. It was September 2013. We were visiting El Progreso, a church plant by the Mennonite Brethren conference of Colombia in partnership with MCC. It's located in Cazucá, a shantytown that's part of the increasing urban sprawl of Bogota, Colombia.
David Bonilla and his wife Marina started this project. The children literally jumped on David, whom they hadn't seen for a while. He wrapped them up in his arms – one at a time, three at a time. Unbridled happiness. Except I could see a tear escaping from David's eye.
Why? Because David and Marina had to move out some six months earlier.
As a summary MCC report says, "Urban violence caused the exit of the Bonilla Forero family who previously directed this project. The family refused protection from any movement or illegal armed group as that would only cause more violence. A leave taking service was held, but those affected continue to mourn the loss. Sadly, some behind the violent actions were killed and others are in juvenile detention." New workers have stepped into the void. The church and project continue. CLICK HERE for the full story
David & his family now work with Frontera de Cristo, a borderlands ministry of the Presbyterian churches in Mexico and the United States. Frontera is dedicated to helping migrants, supporting churches and hosting people from the U.S who want to learn more about migration and its root causes.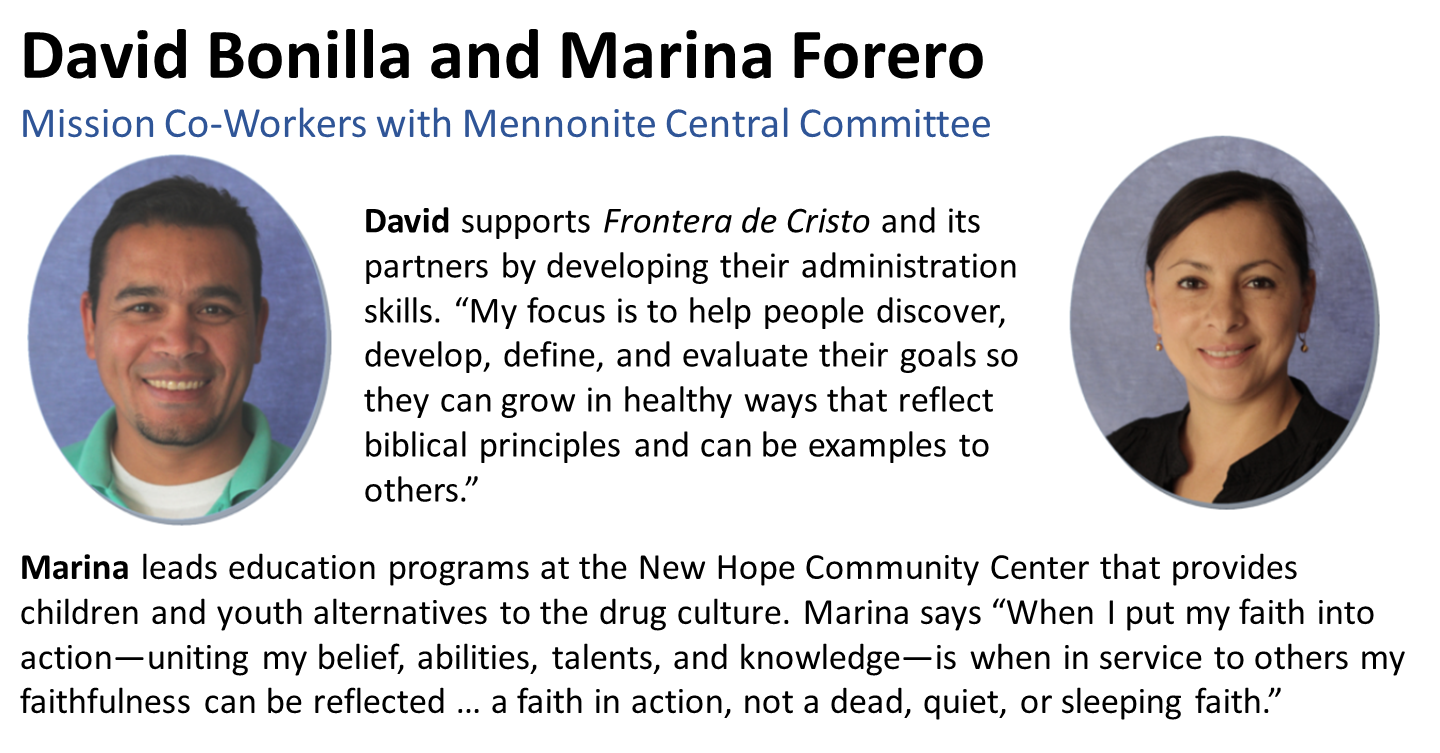 https://mcc.org/stories/open-letter-call-offer-welcome-refuge